Thank you! It's the one part I've always wanted
Always have loved the integrated tail light into the rear frame. Good job on getting it in there.
Thank you! Was a real pita but totally worth it
Two more pieces arrived! Still waiting on rear wheel, hub and ronkstack but these will do for now.
Rat Koubou rad cover & composimo cvt cover.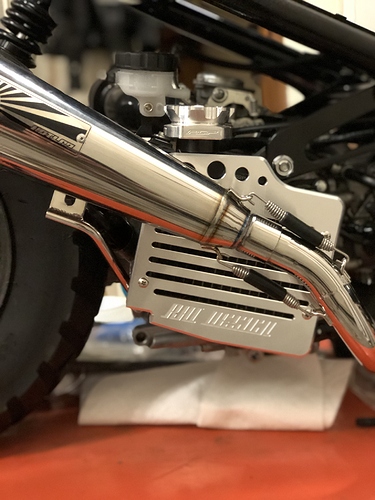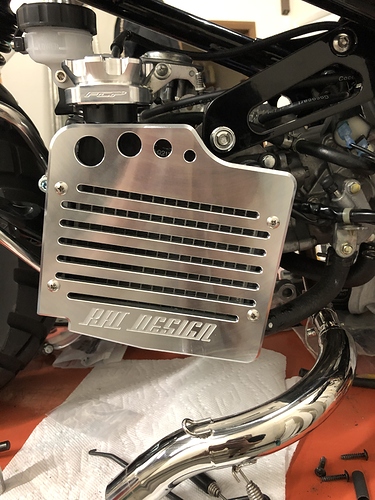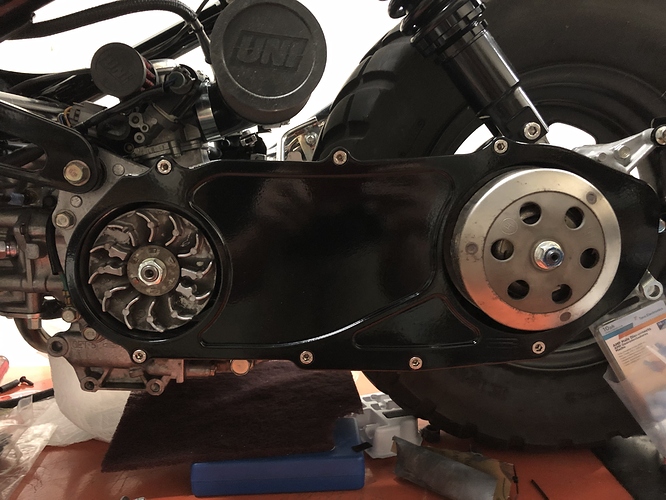 i'm not so sure about that one



Have you got any more photos of the integrated tail light? I really like it. Does the cover sit over it or within the frame? How Does it stop the rain getting inside the frame, or should I just not consider this mod in the UK!?!
I don't have anymore pics currently but yes the taillight sits inside of a fiberglass cover that attaches to the rear frame. I don't ride in the rain but i'm sure if you seal it properly it won't let water in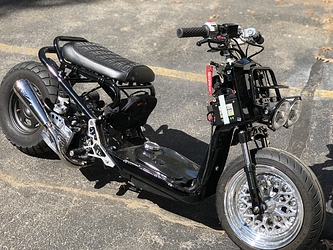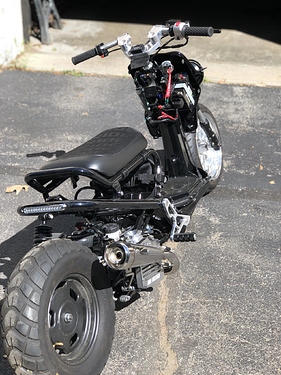 Still waiting on my rear wheel and hub but decided to pull her off the lift to see how it'll look in the sunlight. Minus the dust that I need to clean I think it's looking great so far
Exciting update! My rear wheel & hub from MM will be here next week! In the meantime this piece showed up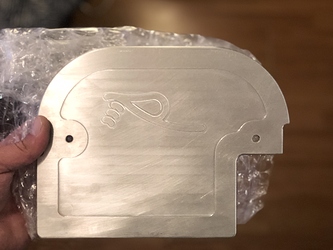 My matching rear is here! Was def worth the wait, Casey did an amazing job

I also threw on some clear/amber zoomer oem style turn signals and said what the hell might as well try out my kijima windshield, I was unsure when ordering it but i'm kinda digging how it looks. Dare to be different
Looking good buddy!

Those l

k great!!!


Thanks Ronk! I'll have to take a pic of my V1 installed

I'm normally not a fan of windscreens on the Ruckus/Zoomer, but damn does it look good on this scoot.
Thank you! I really didn't know if I was going to like it or use it. I mounted it to the upper and lower holes on the composimo drop bracket and felt it looked better lower.
That windscreen is sweet. I've debated that thing over the years…