Still Ruckin… after all these DECADES bitches
@_
@ Honest²



Hi guys!
Oh, the nostalgia

A lot has changed since I was on the last forum. Still no ruckus but had to get a car to haul my baby around and drive when I can on a part time job. I feel hopeful I get one soon.
Been dieing to finally get admitted here to watch it grow. TR used to be my bible and helped with a bunch of issues and tuning solutions. Cant wait to watch this thing bloom and become the amazing tool it was in the past. Im currently the national president of Assphault Eaters Scooter Club and would love to share low key with all the rucks we have within our club. (permission provided of course) Ride safe fellow ruckers!!!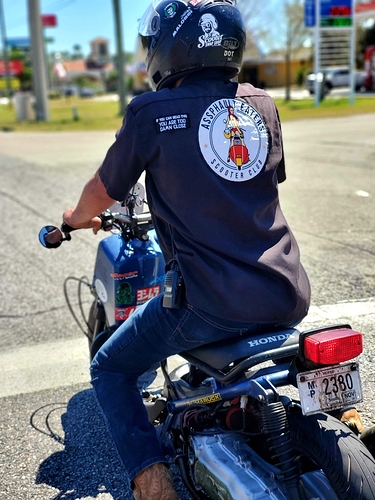 Coming in with the POW POW!!!
Lol just asked to be in the asphalt eaters club!! Nice to see your scoot!
Right on where you located?
Fat kid we have a chapter in galveston check em out
I am so thankful this is up and running!
Used to be a parttime lurker on the old forum.
But it's great having all the how to's as a back-up again!
Can't wait to lurk for hours and hours every night again, might even start my own build thread.
Welcome back

Is there a place I can post my Ruckus videos? Or will that not be allowed here.
Nice! We needed a good forum to post in.
So who's going to be the one to bring back the Peoples Clutch thread?
Edit: just so I can get the Editor Badge!
Thanks for bringing TR back. Glad to be here.
Just found you all. I quite often commute on my gy6 swapped ruckus. I hope to learn and share what I am doing here.
I'm glad this is back! I personally missed TR. something just for Rucks, Metrucks and Mets. Let's keep this up this time.