Anyone here use the BGM forks? I'm asking because the axle hole is set back and it gives a few more degrees of rake than I would like and prohibits me from using any of the front fenders I have.
My question is this: can I take off the little "bling" piece and drill that out, to be the axle hole that I would use, without drilling into the part that holds oil?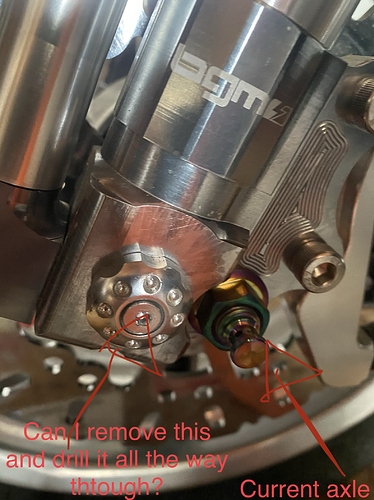 Help would be appreciated- don't really want to fuck up a set of nice shocks.
Help