HOW TO INSTALL SPEEDO IN BATTERY BOX
Credit for this goes to PuddleJumper. It is a cut and paste of the original TR post in order to try and retain the old technical content. If anyone knows PuddleJumper, tell this Rucker to come and claim their post!
---
Part 1:
So heres how I went about moving the speedo to the battery box. First using a caliper I measured the diameter of the speedometer to be 2.56 inches. Then using a compass I made a 2.56 inch circle on a piece of cardboard to use as my template for the hole to be made in the battery box. I then used a sharp knife to carefully mark the outline of the template onto the battery box.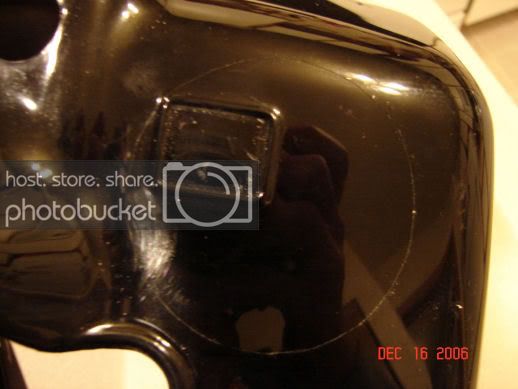 Next I used a dremel tool with a drill bit to make a series of holes on the inside of the outline.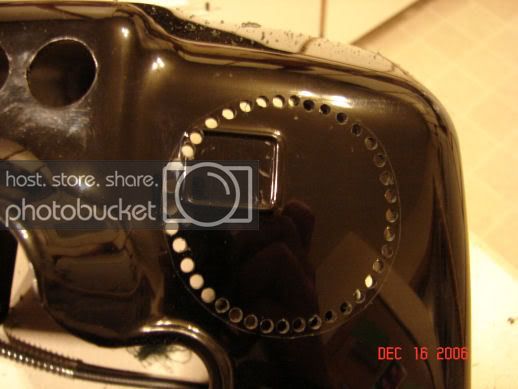 Then using the dremel with a sanding disc I cut between all the holes.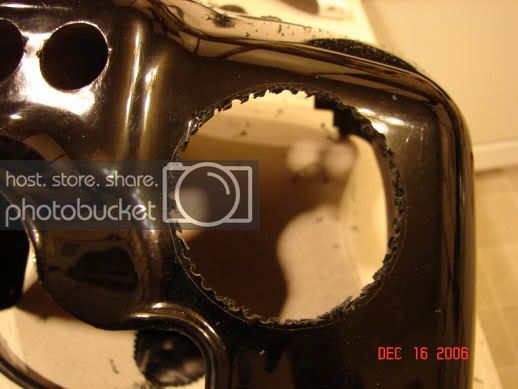 To smooth out the hole I used the dremel with the drum sanding attachment and my knife to clean up the edges. This is also where you make any small adjustments to the hole to make sure the speedo fits.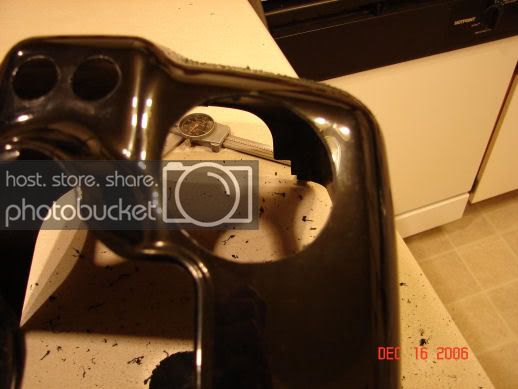 And here you have it, speedometer in the battery box.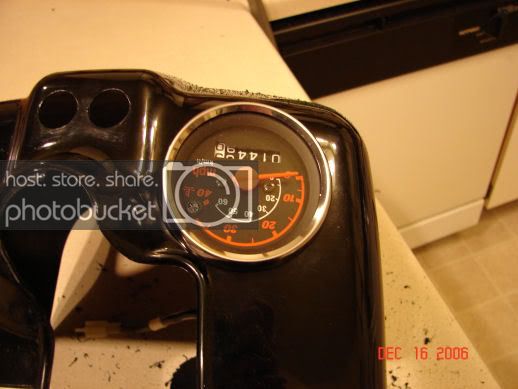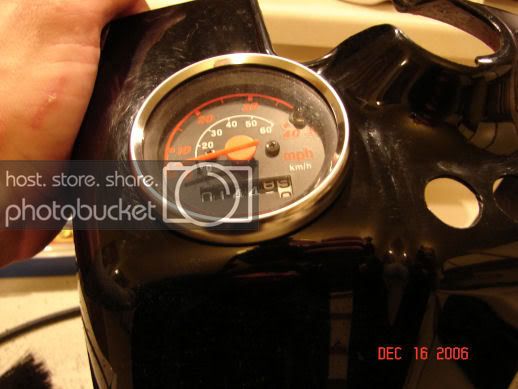 To hold it in there all you need to use is a hose clamp.
Part 2:
Spacing out the ECU.
You may wonder, why would I need to space out the ECU, this is why. Its kinda in the way.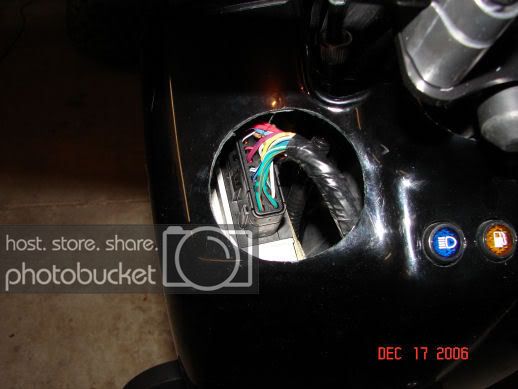 The following hardware is needed to move out the ECU:
(2) 5mm x 50mm bolts
(1) 6mm x 35mm bolt
(2) 36mm (or about 1.4 inch) spacers
(1) 19mm (or 0.75 inch) spacer
and misc. washers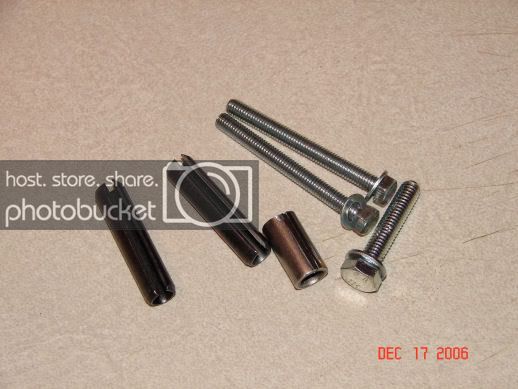 The blue arrows in this picture point to the two 5mm bolts with the 36mm spacers and the red arrow points to the 6mm bolt with 19mm spacer.
Here you can see the ECU moved out.

And with the battery box back on you can see the ECU is now out of the way.
Putting the battery box back on with the speedo in is not an easy task, it a pretty tight fit.
And there you have it, thats how you put the speedometer in the battery box.