So here is the Burgman 650 Executive that I got a killer deal on.
These were the for sale pictures: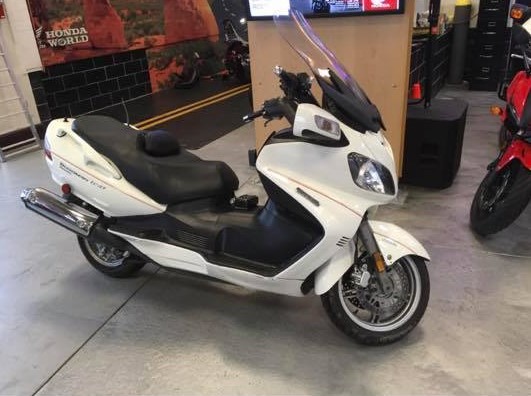 And here I am stopping at the Bonneville Salt Flats on my way home from picking up the scooter.

Time to fix some things. First to remove the stereo and fix the fuse cover that is being held on with a drywall screw.
The old stereo and the holes left by the stereo:

Bought a used top clove box off eBay. Cleaned it up and fixed the fuse cover with carbon fiber and but some carbon fiber on the lower clove box to match the fuse cover.

Needed a backrest.
No backrest:

With new backrest:
Also had to get new tires and had to repair the front forks (one was blown out completely).
I will add pictures of my last road trip later.