Year:
2009
Make/Model:
Ruckus
Pictures: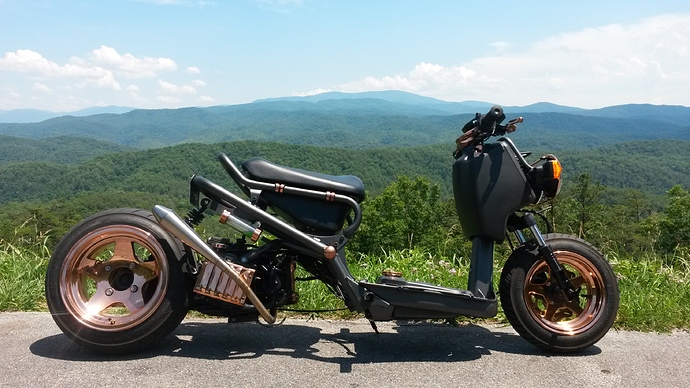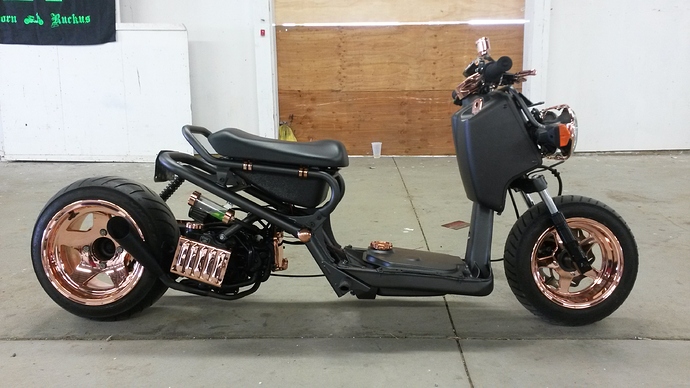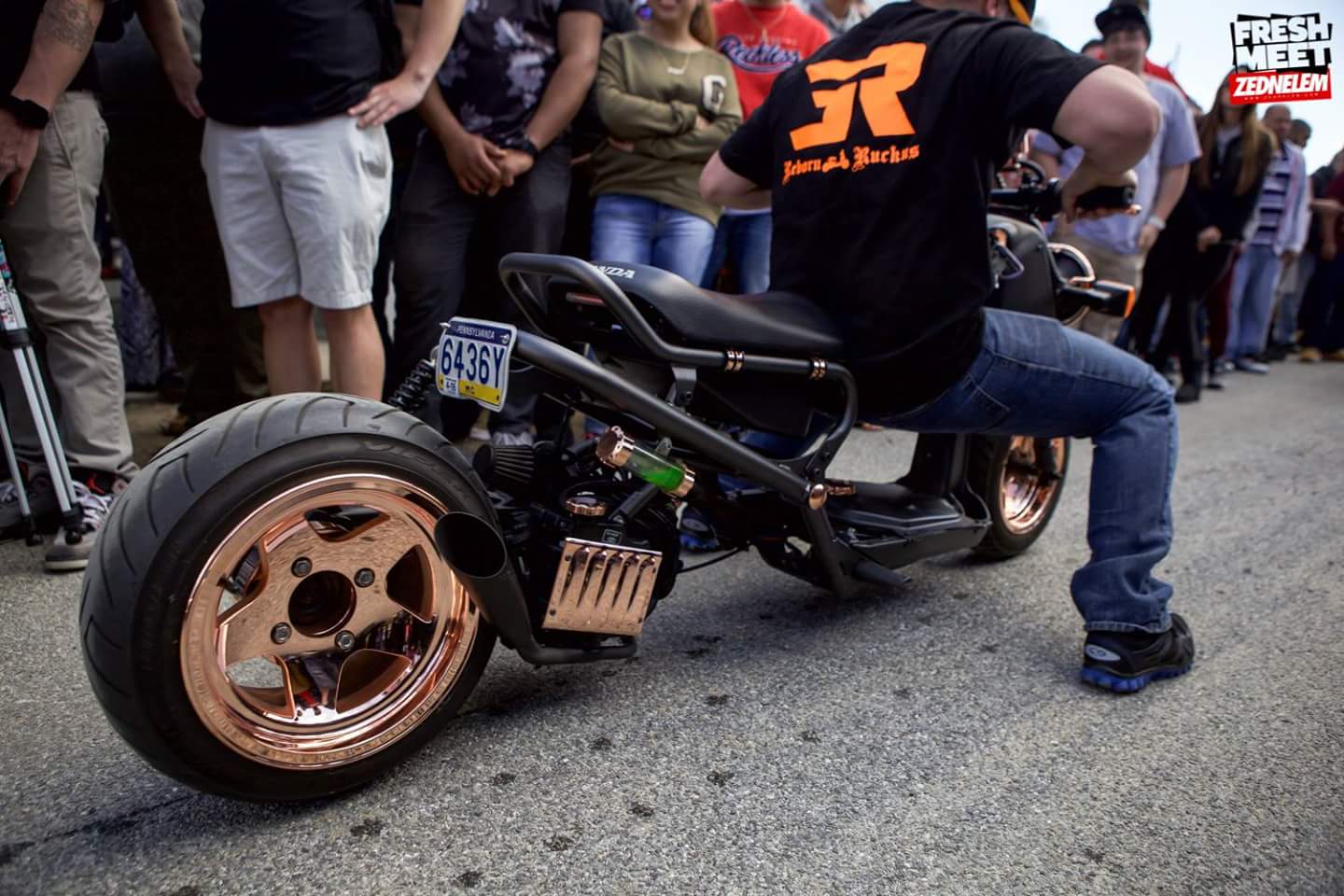 Mods list:
FRONT End
-Broom stick bars
-RRGS Low Downs
-3.5x10 Monkey Bike wheel
-90/90-10 tire
-220m Front Disk with NCY caliper shaved to a sketch level to fit inside the 3.5x10 wheel
-Ebay controls all wired in to the left side so no switch's on right hand side.
-Copper Braided Front brake hose(flex points)
Rear End
-BR Lego mount welded up to about 12ish inches but for custom offset
-12x7 5+2 Douglas RockStar with a 1" spacer/adapter to got from MoJo 4x137 to 4x4
To my knowledge the only GET still around with a RockStar
-140/70/12 tire pumped up to around 50-60psi to clear the dipstick
Go Fast Parts
-Stock bore
-Polini variator
-Mix 5.5 and 5 rollers
-Gates belt
-PC20 with Direct filter
-Yellow Contra Spring
-Shaved Drive Face fins
-Full Met gears
-MNNTHBX SP bike custom made to be upswept
In her prime would do 60 all day at 10k Max Speed was 62.8 at 10.750 and I was expecting it to blow up lol. Nothing was better than the look of GY6 guys riding next to me at 60 wondering how!