TOTAL RUCKUS SECRET SANTA 2020 is on!
Hahaha! I'm on the hunt for my Vic!!!
Got my vic


And the fun has begun!!
ok. Sounds like we are for real.
I'm lilpinny, or Eric. I started on my Ruck in 2015. I live in the Austin Texas area. I have three bikes, a Ruck and two Vespa's. This is Blacktop Thunder
Right now I'm working on fixing a '05 PX150 w/ a '79 p200e engine in it that works great, when it wants to start.
I have a lot of tools and I am looking for ways to organize them.
Also, if you have something local that you like, send it. I like local stuff from other places. You might not even realize how cool something is because you are so used to it, but to a stranger it might be totally f'n rad.
My other hobbies are drones and cooking. I also like candy. Hat size 7 5/8, Shirt size 2XL
If people ain't posting nothing about themselves, a la getting to know your vic, all you are going to get is a lump of coal!!!
Lol. I better post something about me. 2t rider. Don't need much for the ruck. Wear a size L tshirt. Love stickers. And tech shit. In my early 40s so no pokemon cards.
Wait… soo… Pokémon cards aren't cool anymore!?
O my gifts arriving daily
Bring back the classics!!
That right there could be one of the best TR screen grabs ever it disappeared way before the rest. I had forgotten about that pretty sure you all unlocked something within me. Like when scrooge gets all cool af. If I wasnt lazy that would be a good meme to insert

posted on the date was that intentional?
I am so bad at this!! ( or good depends on how you see it) everything I am buying I am wanting 2 one for me too! If I only get one then I'm scared my vic won't ever get it lol!
I am so impulsive too so I see it and am like ok yea they gotta have that so I buy it lol. Hope my vic likes impulsiveness!
First time in for the ruckus secret Santa! As for what I like. I like ruckus parts that make it go fast and look cool. My victim is in for a treat!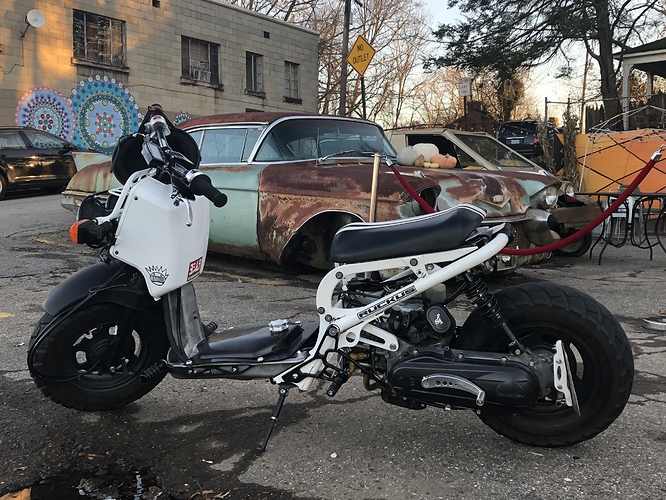 Feel free to send me a yoshi exhaust!


Sending out to my victim tomorrow!!